"Signallamp allows my nursing relationship to grow with patients in a unique, non-traditional way. When a patient says, 'I wish I could meet you.' I tell them, 'You have, I'm right here."
– Michelle Baldiga, BSN,RN
Signallamp Spotlight features interviews with some of our talented and passionate team members. Our goal is to provide a peek inside our organization, specific aspects of the profiled role, and a few lesser known details that offer a glimpse into the lives of our Signallamp family outside of work. This spotlight features, Michelle Baldiga, BSN, RN.
Tell us a little bit about your role and a day in the life.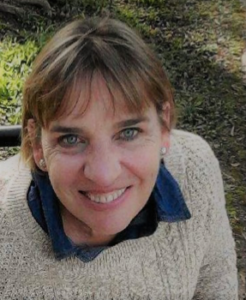 I liken my role to that of a real estate broker or talent agent. I am responsible for delivering the best information and resources to ensure my patients' health and wellness is as good as it can possibly be between office visits. I listen. I use tools like health assessments and education. And, through this relationship building process, I provide encouragement, wellness tips and a proposed resolution to any issues that may have been missed in routine medical visits.
Why did you decide to do the work you are doing now?
It always puzzled me that my past experiences and skill set were overlooked in a traditional nurse setting. Signallamp valued my human development and social work background and connected it to nursing through behavioral health integration. In my role, I am now able to take advantage of all my combined professional knowledge and experience. It's very rewarding.
What's your favorite thing about working at Signallamp Health?
Without a doubt, the team! There is a fantastic knowledge base and creativity within the team. I'm proud that Signallamp is on this quest to take chronic care management and behavioral health integration to the next level by remaining truly patient focused.
If all jobs had the same pay and hours, what job would you like to have?
I would be an antiques appraiser. Much like nursing, I have a healthy dose of curiosity in someone's history and a desire to preserve that value and worth. I often wonder: Where did that antique come from? What happened to it along the way? What changes were made to the structure or design?
What's something you like to do the old-fashioned way? 
Writing letters. I believe the art of the written word is a dying one. As amazing as technology has become as a vehicle to share information and stay in touch, personal communication through letters is a vanishing art. Who doesn't like to receive a personal message in the mail with kind regards?!
What are some small things that make your day better?
When a patient says to me, "I wish I could meet you." And I tell them, "You have, I'm right here."