"My care management role enables me to be there for my patient's in between doctor  visits. I'm their link to maintaining their health goals and it's a good place to be. "
– Angel Ziesemer, LPN, Care Management Nurse
Signallamp Spotlight features interviews with some of our talented and passionate team members. Our goal is to provide a peek inside our organization, specific aspects of the profiled role, and a few lesser known details that offer a glimpse into the lives of our Signallamp family outside of work. This spotlight features, Angel Ziesemer, LPN.
Tell us a little bit about your role and a day in the life.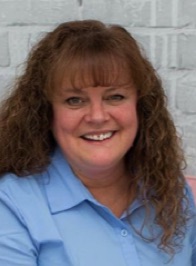 In my role at Signallamp Health, I care for, educate, & encourage my patients to be proactive & involved in their own healthcare. I typically start my day reviewing my patients' EMR, following up on any testing or office visits they've had since our last phone call, answering questions, addressing any concerns they may have, & educating them on their health and resources to help.
I've build strong relationships with my patients. I'm their nurse. A virtual nurse which means I am a direct link to their physician. I contact their physician with any questions or concerns they may have and get back to them quickly. My goal every day is to provide the best patient care.
Why did you decide to do the work you are doing now?
I like the fact that I'm able to bond with my patients by connecting with them on a regular basis. Signallamp Health gives me this opportunity. My patients look forward to these calls, as do I. We discuss their diagnosis, health concerns, or any personal issues.
What's your favorite thing about working at Signallamp Health?
Feeling appreciated and working with such an organized group of people. From the computer programming to my fellow nurses, I'm confident that I have the tools to provide the best care possible for my patients.
If all jobs had the same pay and hours, what job would you like to have?
I've never wanted any other job! I had open heart surgery when I was 7 years old. The nurses that took care of me were the best and an inspiration to me. I decided then that I wanted to grow up to become a nurse like them!
What songs have you completely memorized?  
Every song by Stevie Nicks!!
What would be your ideal way to spend the weekend?  
Spending the weekend with my family. Playing with my beautiful grandson Liam Patrick!!!